Friday...we meet again!!! I must say, this week was quite productive, I'm exhausted and ready for the weekend... that's fo' sho'!
2. Happy Administrative Professionals' Day (on Wednesday)! I helped put this gift together with my fellow Guidance Counselors...it was so fun getting a little crafty the other night! The tag says "Mounds of thanks for all you Dew"...so cute!
3. Chocolate fondue from the weekend...been thinking about it all week long, can't get it off my mind!
5. GORGEOUS Anniversary flowers delivered to me at work on Monday...love him! :)
You know I love linking it up...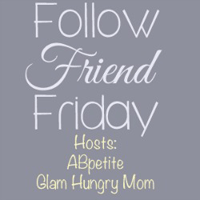 Happy HAPPY Friday!!!
And a very Happy Birthday to my guardian angel!!!
Miss you every day Grams...I know you're smiling down on me and my little growing ladybug! XOXO