....I've made it to Friday!
1. Loving my new stash of B&BW soaps....all summer scents!!!
2. I can still see my toes!!!
3. Curly hair for an entire week (truth is, I desperately need a haircut)!
4. Our bag is packed for our ONE YEAR Anniversary beach weekend getaway...leaving after work today!
5. Amazing FaceTime chats with my parents make me smile!!!
Linking up for...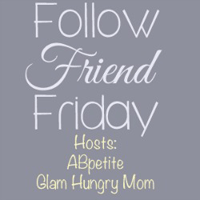 Since I'll be beaching it up all weekend, I probably won't be posting my "What's cooking this week" post until Monday!
I hope you all have an incredible weekend!!!
:)