It's the FOURTH round of the Boys Behind The Blog already! Man time sure does fly! I've been looking forward to this round, can't wait to see how your guys answered these questions (especially the first one)! Thanks to all of you and your boys for linking up with Mal and I!
Let's hear from my cutie husband and incredible new Dad - Stephen!!!
1. If you were an animal, what animal would you be?
I dunno… maybe an ass? I think back to Couples Retreat.
"The ass. You are the ass. Stubborn and immovable, the mighty ass tirelessly bears the heavy burden of others. But when the ass is on the move, nothing can stop the ass. Be an ass for your marriage, be an ass for your children, be an ass for love."
2. What is your favorite meal?
If you read the blog, you know my wife is nothing short of amazing with all her meal planning and experimentation. It's always delicious. There would be no way for me to pick just one thing as a favorite and still do justice to everything she does in the kitchen.
3. Do you use any forms of Social Media? What is your favorite?
I'm only on Facebook. It's already difficult enough to keep up with just the one and now I have even less time for it and much more important things to keep up with at home. It's not necessarily a favorite, but I do use it as a way to keep in touch with family and friends since we moved away.
4. Beer, wine, liquor, other, or none of the above?
I'm a connoisseur of none of the above, but enjoy a cold brew from time to time. Accordingly, it's my favorite time of year now since Pumpkin Ales and Oktoberfest beverages are back on the shelves.
5. Complete the sentence: "Never have I ever..."
…answered a "never have I ever" question prior to today.
Now grab a button, and link up with us!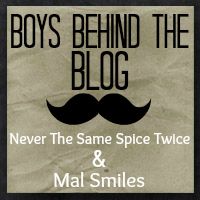 <div align="center"><a href="http://www.neverthesamespicetwice.com/p/boys-behind-blog.html" title="Never The Same Spice Twice"><img src="http://i903.photobucket.com/albums/ac236/sascoma/BoysBB_zps9c35357c.jpg" alt="Never The Same Spice Twice" style="border:none;" /></a></div>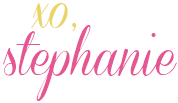 Check out my lovely 'Savory' Sponsor: